Week 41 - RAF Radar Defence Museum
I've never been to a secret military facility before - most probably because they don't 'advertise' them. But this one is open to the public.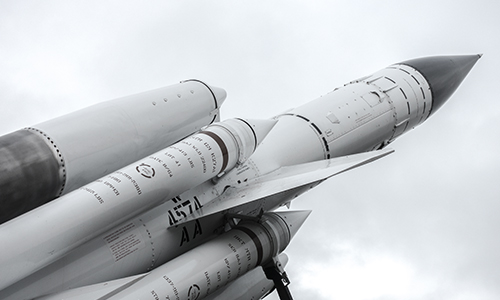 Being decommissioned in 1993 it was the hub for all airspace security through the Second World War and Cold Car. Now a listed building, it has been turned into a museum and boasts a sparkly new charity status. Being a as a heritage site it was awarded a charity number to keep the history and authenticity intact, allowing the site to share the intimate walls that protected our airspace over the past 70 years with the world.
The Royal Air Force Radar Defence Museum is really one of a kind and unlike most museums was once an actual working military facility. Nestled into the Norfolk countryside, you would have no idea it existed.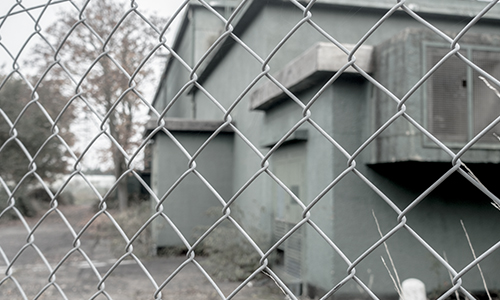 I arrived after a long drive from home to what seemed a pretty small site. A few flags blowing in the wind and old artillery vehicles standing proudly on the lawn - it was like being transported back to 1950.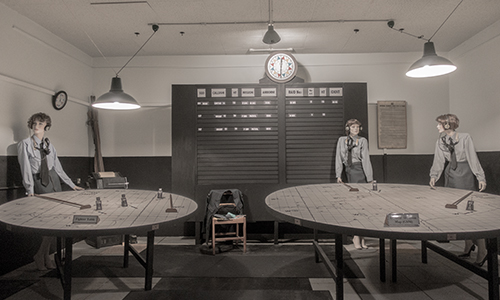 Beth, the museum curator promptly greeted me upon arrival and whisked me off to her office. The whole place oozed with a military atmosphere; clean, tidy, well kept and slightly institutionalised. After a quick chat and introduction, Beth took me on a private tour of the museum.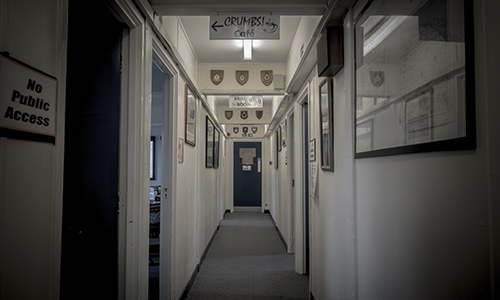 Like walking inside of the Tardifs, the museum can take up to 3 hours to walk around. With its winding corridors and off set rooms, there really is no mistaking this was a wartime bunker. The most fascinating thing about the site is that, apart from the artefacts, it is pretty much in the same set up as when it was operational. All the rooms open and you get a real feel for how things were when it was operational.
However - it is a little, spooky.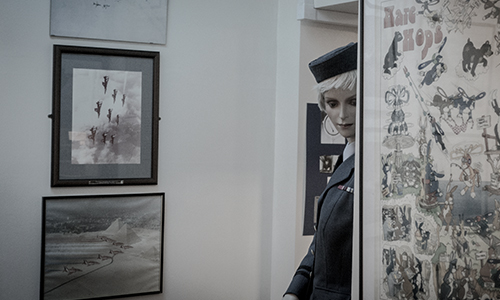 Now before I go on to explain let me just put something into context for you. I'm a wimp. I will happily admit that even if it is a little embarrassing. So much so, that I cant even fathom the idea of watching a horror film. The last one I watched made me so unbelievably scared that I didn't sleep for a whole week; I even slept with the light on.
So when Beth politely asked me to go into the museum alone and do a little bit of 'spring cleaning' my heart started to race. I have never said no to anything this year and I wasn't about to break the run; so plucking up the courage I wandered into the expansive museum myself.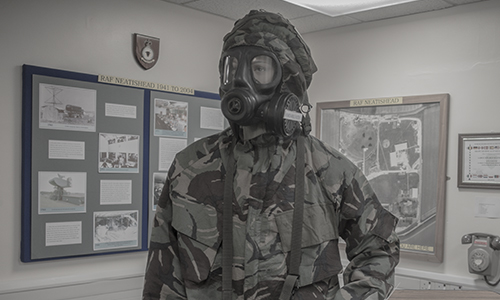 Part of the atmosphere of the place is created by 'real-life' looking mannequins; dotted around the internal map of the museum to replicate how people would have been working 60 years ago. The only issue with that is when you're on your own, it takes on a slightly more sinister feel.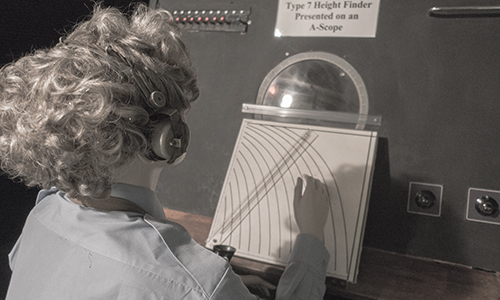 It has been said that it is one of the most haunted places in the UK and to be pretty frank, I can see why. Whilst hovering the vacuum cut out and one of the many emergency doors slammed behind me (I made sure I had secured it open). Well - I shot out of the room quicker than you could say radar and went cowering back to Beth with my tail between my legs!
But I am not the only one to have a brush with the 6th sense - Beth noticed this strange phenomenon when she arrived as Curator just over a year ago and quickly realised that this could be a great income generator for the museum. So she swiftly set up Paranormal Investigation Tours and has been selling out ever since.
The unusual thing about the RAF Radar Defence Museum is that unlike every other charity I have been to this year, it operates more like an enterprise than a charity. The majority of their income comes from admissions and sales in the shop and café. It's fantastic to see that it can be self-sustaining, but where the real money is needed is for restoration and up-keep of the heritage site. That's where the charity status comes in. Being able to apply for grants and fundraise means that the grade-listed site can be fully maintained to its original glory.
I think what impressed me most about the charity is that it is pretty much entirely manned by volunteers. Aside from Beth, who is the only paid employee, there are at least 100 suited and booted veterans that make sure the former spy base is kept immaculate. From guided tours and manning the shop to making tea in the café and manicuring the gardens; they do everything. It's this, which adds a little magic sparkle to the site. When arriving into the museum old veterans greet you and the tour of the museum is done by men who used to work in the very building.
Walking round the internal corridors of the old military site is pretty impressive. You really don't feel in 2015 anymore, but warped back 1950. But the crème de la crème of the site is the Cold War Room. Left exactly as it was used during the Battle of Britain, the War Room was used to monitor and protect the UK's Air Space (South of Scotland). It almost doesn't feel real, like it's been plucked straight from a movie set and put into a bunker. But believe it or not, it was what kept us safe here on the ground.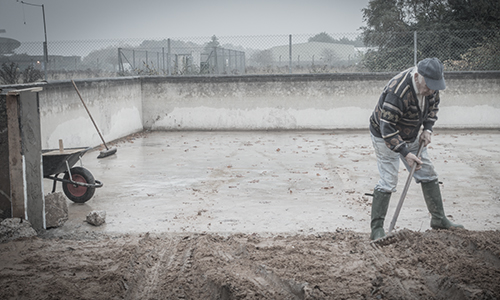 Aside from tours around the museum and more cups of tea than I could manage I did do some work this week. One of the large artillery vehicles needs restoring and to do so, it needs to be undercover. So I helped prepare the ground for a new permanent enclosure to go in. Lugging sand in the rain is not easy work; but with a few of us on hand we managed to do it over a couple of days.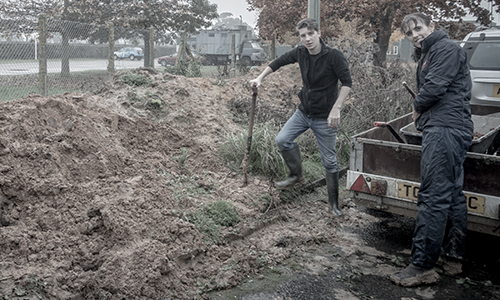 It really does highlight the importance of volunteers and the enormous range of jobs and skills needed to volunteer.
It was an interesting and unusual week. If you like history or the paranormal; I would highly recommend a visit. If you get a little spooked out, make sure you go with a friend