Week 3 - Martin House | NJIB
I left home on a cold but sunny Sunday evening ready to make the 4 hour drive to Leeds. I arrived late at my hotel Wetherby and settled into my room ready for my first day with Martin House children's hospice. As well as a whole load of interviews with the local press!
It was an early start for me. My first stop on the frosty Monday morning was at BBC radio Leeds where I was interviewed for the morning show about my good deed diary, the Nicest Job and my week with Martin House. I was then whisked into a smaller interview room where I was then interviewed by BBC radio York, not a bad start for just before 9am on a Monday.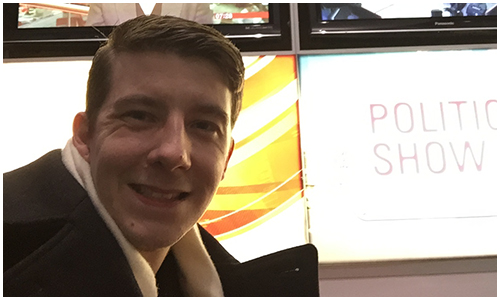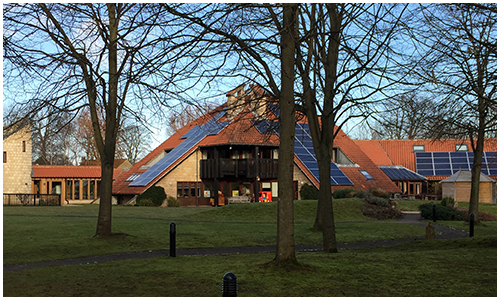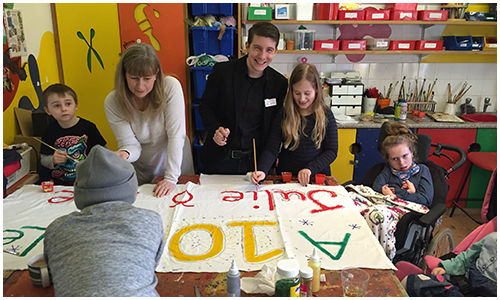 During my art class I met a lovely young boy who loves puppets. He showed me the amazing puppet he had made and the joy that it brought to him. To be very honest I was totally blown away with his artistic talent!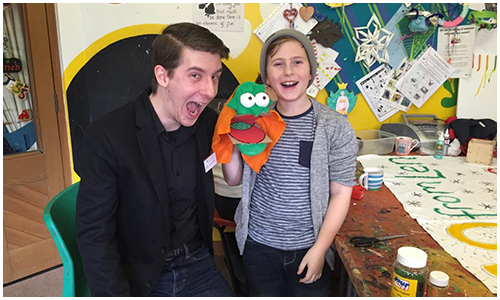 After spending the rest of the day meeting all the team and getting to know their roles and why they joined Martin House I headed to my hotel, reflective and humbled by the days events.
Tuesday was a different but familiar day for me. I walked into Wetherby, the nearby town where I spent my day at the newest charity shop in the Martin House portfolio (only 3 weeks old!). I met the store manager, Hazel, and instantly got stuck in doing what I do best, talking and selling! After years of being in retail I was like a duck to water and it didn't take me long to start suggesting a few changes. I must firstly point out however that the reason for my visit at the store was to help impart some retail wisdom and make suggestions for change. So after a good long look around and a great chat with Hazel, we both got busy.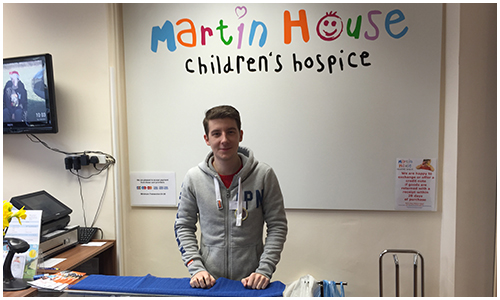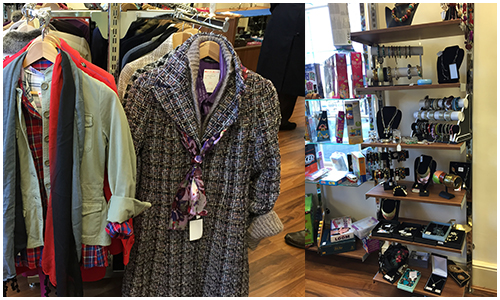 In the afternoon I had a tour around the building and the grounds. John, who was looking after me took me into the hidden chapel that they have at Martin House and it was truly spectacular. A small building set into the ground with panoramic windows looking over the grounds from the back. In the corner of the room was a prayer tree where parents and children could hang their prayers. A beautiful sentiment.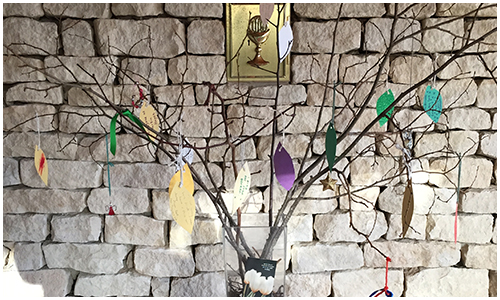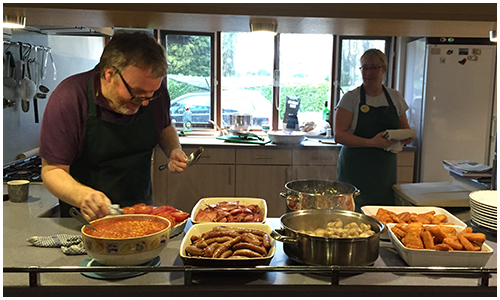 After lunch had been prepared I got to sit in the house around the big table exactly like the round table from the 'Knights of the Realm' and had lunch with all care staff and parents. The fact that everybody (staff included) sit down at lunch and dinner with the residents is one of the special reasons Martin House is unique. You can't replicate the love and tranquillity in that place. Despite it being a children's hospice I never felt sad and that was emphasised when I sat round that table for lunch. Laughs, giggles, conversation and happiness was abundant.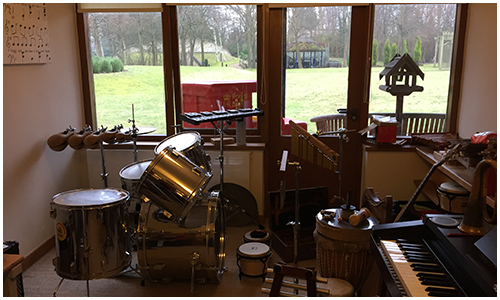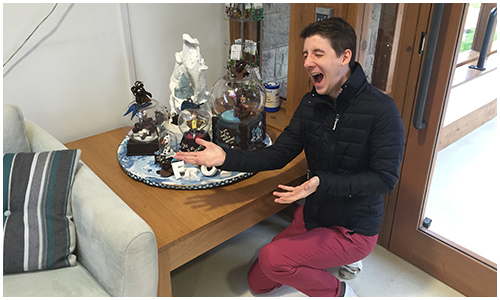 See I had heart surgery when I was 8 years old and I was told that I might not make it. To me, I never really understood what that meant and as a result never really emotionally experienced the severity of the situation. But for my parents it must have been a whole different story; one I cant even fathom to understand. Being here this week makes me understand on some level how they must have felt; heartbreakingly sad and overwhelmingly difficult to process. But what this week at Martin House has taught me is that if you have love in your life and an amazing support network around you, you can overcome any hardship and obstacle.
Next week I think I may need to take my tissues. I am with Bliss, a charity which cares for babies born too soon or too sick. My first 3 days are spent in intensive and neonatal care.