Week 6 - Guide Dogs for the Blind | NJIB
This week my heart was stolen. Yes, I all know what you're thinking; you have Freddie. But when you are in a puppy pen for an hour cuddling 7-week-old puppies, however much you love your own dog you can't help but leave a small piece of your heart in the room.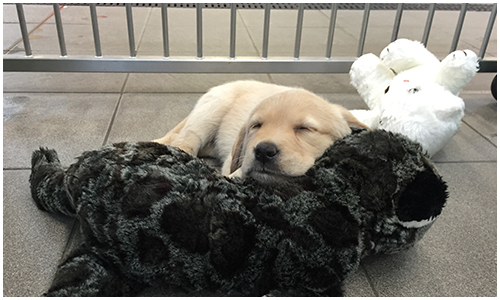 Monday morning I was awake at 6am. I genuinely was so excited I had my breakfast by 6.30 and was watching BBC news waiting for it to be 'late enough' to leave so I wasn't so ridiculously early at the National Training Centre in Leamington Spa. I arrived shortly after 9am ready to get stuck in. I was greeted by Pippa, the National Volunteer coordinator and was whisked up stairs where I met Penny and Mike. Penny has been blind since birth and has a wonderful Guide Dog called Clova, a beautiful black lab. After a few introductions a blindfold was placed over my eyes and I was told I would be guided downstairs. Not being able to see and being told that you are being 'assisted' outside is pretty damn scary. I grabbed Mikes elbow and was told to follow his lead. I was weaved through doors, down stairs and finally outside. I was then given a cane and told to find the bench.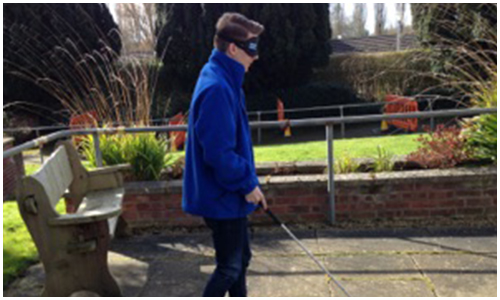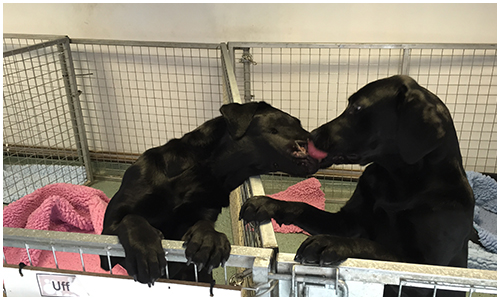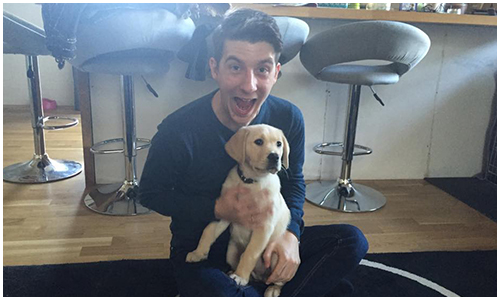 On Tuesday I went on a training course to get my level 1 sighted guide qualification. Arriving nice and early at the national training centre, ready and eager to learn. We were taught through practical learning how to aid and assist blind and visually impaired people in public. One thing I didn't know was that if there is somebody with a guide dog in public and then are standing with the dog sitting and holding the lead (not the harness) it means they need assistance. Always remember to ask somebody with a guide dog if they need any help before assuming they do. Oh and always introduce yourself, remember they cant see you!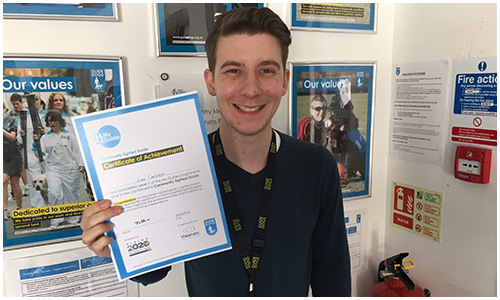 I've also done something myself for Lauren. I was so inspired and humbled by her amazing resolve that I want to do something for her. So my good deed is helping raise £500 to buy her a much needed iPad to finish University. I have created a gofundme account and if you so wish you are welcome to donate a little money to this incredible young woman for her and Goldie.
The link is http://www.gofundme.com/ncjdok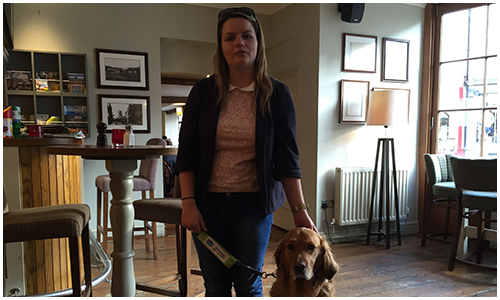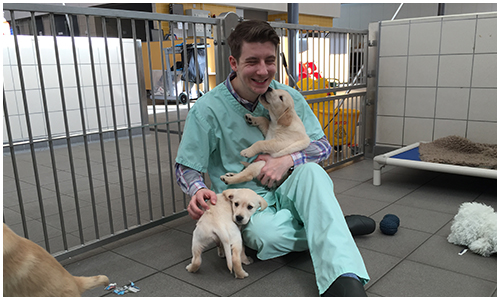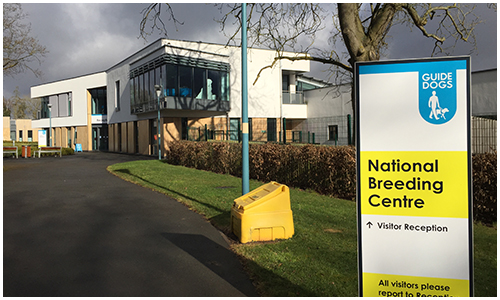 My final day with Guide Dogs and I headed over to Coventry University to talk to students as part of national student volunteering week. I met a group of students who had set up their own guide dogs for the blind society. None of the students themselves are visually impaired but were so moved by the day that Guide Dogs spent on campus they wanted to try and help. So after a few conversations with the charity they decided to set up a society.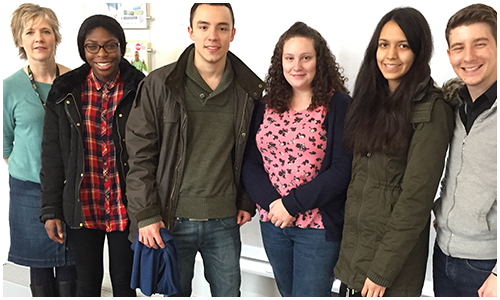 I left Guide Dogs with a sense of sadness. My weeks go so fast and Thursdays are always the hardest. I feel after 4 days I have made some amazing relationships and friendships and as quickly as the week began, it's over. I want to take this time to thank everyone at Guide Dogs for a wonderful week.