Week 16 - Marie Curie | NJIB
Let's talk about death. Yes, death. Not exactly the easiest subject is it? Us Brits really do have a way of shying away and avoiding the topic completely. So heaven forbid we even mention the notion of a hospice. That place where you go to die, right?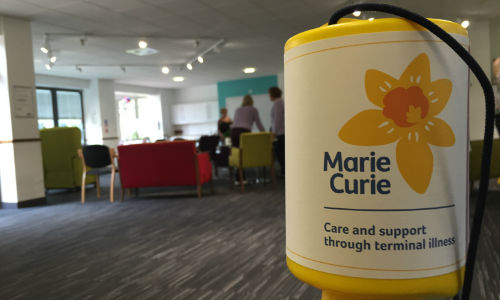 Well, this week I spent my time in a hospice with Marie Curie. I would like to firstly start by saying how incredible it was. I must say my pre-conceived perception of a hospice was much like yours; a dingy place for the elderly and very ill. But walking through the doors of the brand spanking new £7m building was more like walking into one of the top London hotels than a 'hospital' facility. The spacious lobby with wonderful seating and a café to the left took me by surprise and from the moment I arrived I knew my week was going to be very different to what I had imagined.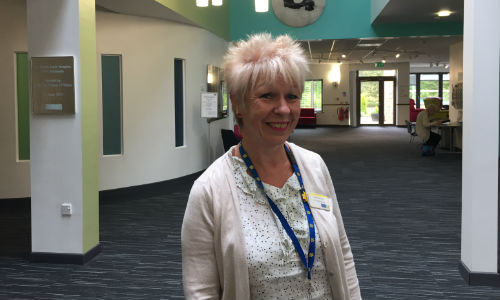 I met Sharon, the PA to the hospice manager at the Solihull Marie Curie Hospice, who was my tour guide and gracious host for the 2 days with them. After a wonderful tour I was led into the gardens where my first morning of hard work began. The gardening team at Solihull are self-funded. They plant and grow flowers to sell to customers and in doing so, manage to raise just over £2,000 a year, which in turn pays for all their gardening equipment and flowers.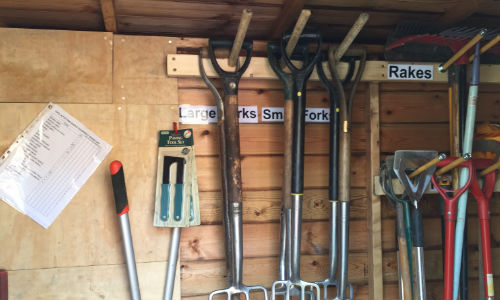 Donned with a pair of gloves and a wheelbarrow in hand I tootled off with one of the volunteers to plant flowers around the patient's bedrooms. The gardens were spectacular and to be totally honest, could have easily belonged to the National Trust. The pride that these volunteers take in their work was incredible and it was so lovely to see such a great close-knit team working together on their small independent enterprise for the greater good.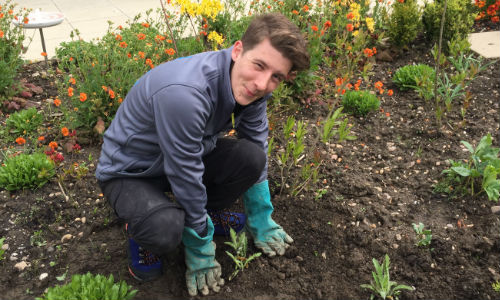 After a quick tea break I was then whisked off to maintenance where, and I must say is a long standing joke with the Nicest Job team, finally had a paintbrush put in my hands and was put to work painting patient room walls. Doing real physical work such as wall-painting may to some seem tedious, but actually it's one of those jobs that gets left and left and in all fairness really does make a huge difference.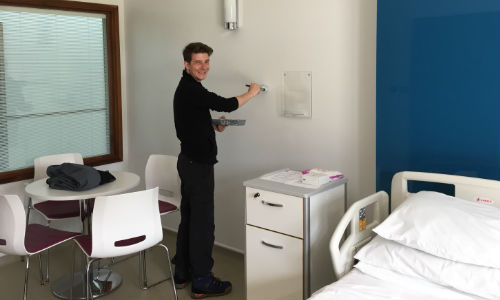 For somebody going into the hospice for end of life care, having a nice, bright, clean and fresh room, to him or her, really does make all the difference. Luckily, I didn't manage to get too much paint splattered over me!
The afternoon was then spent with another lovely volunteer doing the late tea round just before dinner. It was then when I got to interact with the patients and the reality of being at a hospice really hit home. Regardless of whether these people do go home after a short stay or not, they are at the end of their life. But, the level of care and attention given during their stay was apparent at every corner. I felt proud, in a small way, to be contributing to that level of care and even by giving a cup of tea and a biscuit to the individuals I came into contact with felt good.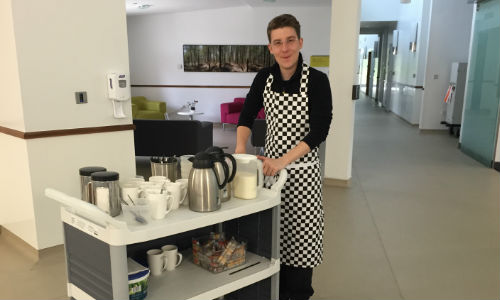 After a restful night I was up early on Wednesday morning to start my 8am shift in the kitchen. Most of you who know me, know, that I love to cook. So being in a commercial kitchen for the day was my idea of heaven.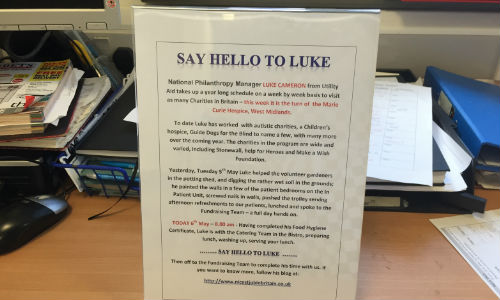 I spent my time making sandwiches, bread (from scratch), pizza bases and desserts. I then gave a hand serving on the main counter to all the staff and guests. I don't think I realised how hard it was to work in a kitchen! I take my hat off to all those chefs out there. Wow, it's a tough gig.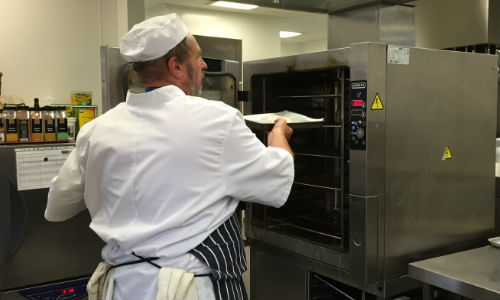 After a short rest I then got to spend time with Liz, the Hospice Manager at Solihull. A wonderfully vibrant woman whose passion for her hospice is clear from the onset. It was interesting to get her insight into the care facility and really how much it costs to run. On average it costs just over £7k a day to keep the place ticking over. That's just over £1.7m just on running costs alone. Not taking into account salaries, wages and other expenditure. That's an awful lot of money. Also, if you bear in mind that any of the care given to any patient is free of charge. It does not cost the patient, their families or loved ones a single penny of their money to be there and receive the amount of support and care they get. From out-patient visits to family and individual counselling, it's all free. So when you sit back and want to for one moment think that you don't need to donate to one of the large charities, because well, they raise millions a year. This is why they have to. Solihull is one of 7 hospices that Marie Curie own and operate within the UK. Team that with all the other services they have across the country from home care and nurses to helplines and advice, you can see where the costs quickly escalate into the tens of millions; all of which get spent every single year.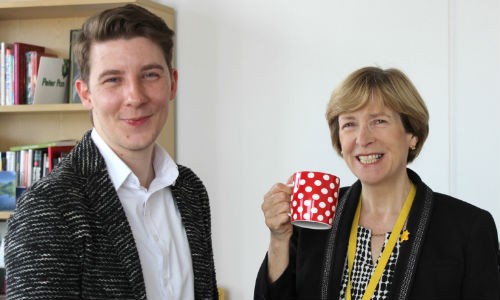 Wednesday night saw me on a mad dash over to London to my meeting bright an early Thursday morning with Dr Jane Collins, the chief exec of Marie Curie. The former chief exec of Great Ormond Street hospital, she knows a thing or two about running a large organisation. I must say, she was wonderful. A personable lady who within seconds of me walking into her office was keen to show me her incredible view across London. Spanning from Battersea power station to the London eye, she has an envious spot. We had a short laugh and giggle in front of a camera and then got down to business. She was very gracious in giving me 20 minutes of her time which we talked about the charity at a top line level and how it operates with just over 4,000 staff and 10,000 volunteers. When you get to the size that Marie Curie has it comes with its own set of issues on a much larger scale but with a much larger social impact. Everybody knows the yellow daffodil and because of that, last year alone 500 community volunteer leaders raised just over £4m for the charity. With that level of support and community buy in, the charity really does have an incredible advantage.
After a few more meetings across the London HQ my day was cut slightly short. I had an evening of glamour planned. Putting on my newly bought Tuxedo.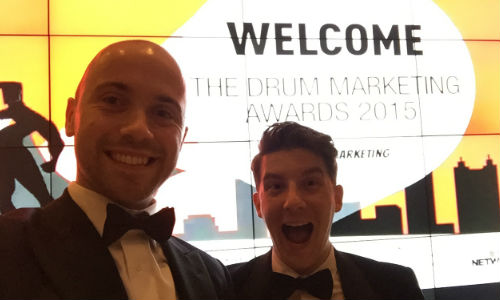 I headed over to Central London to a top hotel for the Drum Marketing Awards, where the Nicest Job in Britain and VIVA were nominated for an award. It was a glorious evening and even though we were piped to the post by another incredible marketing strategy, it really was an honour to be in the same room as some of the biggest and most prestigious agencies and brands in the world. It really does go to show what you can achieve when you put your mind, body and soul into something you passionately believe in.
Here is to another incredible week with Great Western Air Ambulance.