Week 18 - Reflection
So after a long 17-week stint, I finally had a week to myself!
This week, I did not attend a charity but worked from home catching up on all the vital and flagged emails in my inbox. Yes, there were quite a few!
When I sat down on Monday morning to go through everything I think it finally hit me; what an incredible few months I've had. If you asked me what happened on the awards night, I really couldn't tell you much. The whole experience went by in a flash and team that with the insane amount of press coverage that I had over the Christmas period, it all just rolled into one. One big long rollercoaster journey with lots of dips, bumps, ups and downs but, incredibly exciting and forceful none-the-less.
It's also a little overwhelming when I think about all I have done and achieved in just a few short months. I've helped so many individuals and charities achieve goals or milestones, however big or small. I was offered to blog for the Huffington Post and share my thoughts with the world on their amazingly influential platform. We've continued to have amazing press coverage across the country help boost not only the profile of the Nicest Job but also the charities. I also secured a partnership with the Media Trust, a London based charity, who are extending their PR and Social Media services to the 45 charities that we are working with this year. A huge boost and an amazing opportunity to help gain real exposure in the market.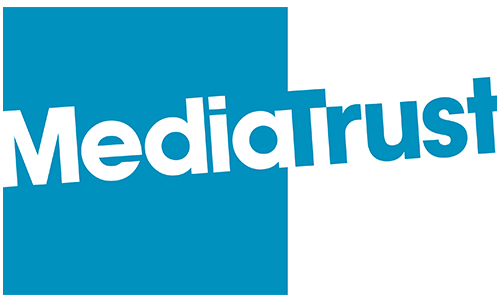 I've been to neonatal units and seen babies at 24 weeks old with Bliss. I've goofed around with dogs at Animal Rescue Cumbria. I've gained a sighted guide qualification with Guide dogs for the Blind. Attended surgery with Wood Green. Been to a comedy show with the Cystic Fibrosis trust and I've sat in a helicopter with Great Western Air Ambulance. To top that all off UA & Viva were nominated for a Drum Marketing Award for the Nicest Job in Britain where I attended the awards ceremony.
But, the journey doesn't end here. I am only 17 charities in to my 45. There is a long way to go and some incredible charities still lined up. One of whom are Help for Heroes. After avidly following my blog have decided to completely throw me in the deep end. Yes, that's right folks I am doing a 50mile-sponsored cycle ride with them in 1 month's time. I have started training and I am in the process of trying to raise £400 to do the challenge. I think it's probably my most mad but most rewarding challenge yet!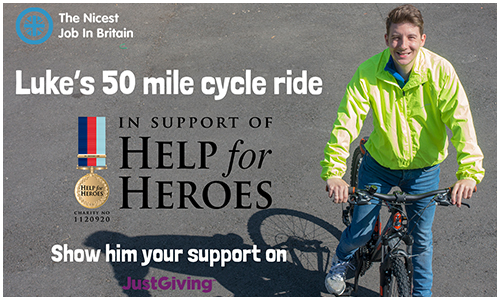 If you fancy being very kind the donate link is; Donate Here
I have also got a week with the Diana Award, an anti bullying charity founded by the late Princess Diana. A week with The Make a Wish foundation who grant wishes to children with life limiting conditions. A week with Parkinson's who's work continues to be life changing across the UK. A week with Disability snow sport where I will be skiing with disabled children for the week and my final week will be spent with the Salvation Army over Christmas. There is still plenty of juicy blogs to come and with the way things have been going so far, probably many more incredible twists and turns along the way.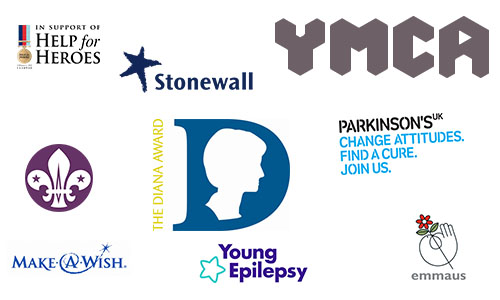 Thank you so much for all of your support to date, without your kind words, following and love, none of this would be as worthwhile as it is. And thank you to the 17 charities who gracefully hosted me. I walk away from each of you not leaving an organisation or even new colleagues but having made real friends.
So here is to the other 28!