Week 19 - Spinal Injuries Association
I guess you never think you're going to break your back. It's not something that ever really crosses your mind; that one day you may be confined to a wheel chair. But, it could happen to any of us, at any time.
Spending a week at the Spinal Injuries Association really does open your eyes. It's a different egg to most of the other charities I've visited because you are around people who live normal lives and will live a 'normal life'; not life-limited by any conditions. But they just have one small thing to adjust to, being in a wheelchair. In most cases, it is a tragic but non-fatal accident that causes a spinal chord injury which leaves those affected, paralysed.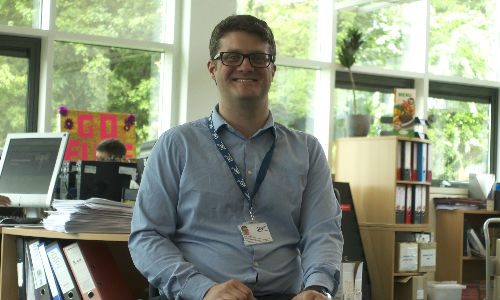 Picture this. You are driving along in your car and all of a sudden you lose control of the wheel. In a flash and a bang you're upside down. The next thing you know you're seeing the ceiling lights of a hospital ward; a life shattering moment that can turn your world upside down in a split second. But, you are still here; you are still alive. However horrific or scary that may seem, there is a light a the end of that tunnel and SIA (spinal injuries association) are there every step of the way. That's what happened to Mick, one of the team members at SIA.
Walking into their purpose built building in Milton Keynes one is immediately stuck with its open and airy atmosphere. Everything is perfectly equipped for the wheelchair user, as it should be, and even the kitchen work surfaces are electronically operated to adjust the height.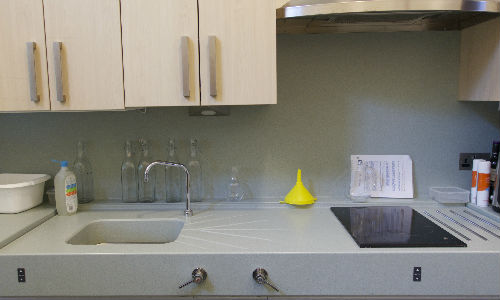 Looking around you see a wash of happy faces all sitting down. To be honest I didn't even notice those on office chairs and those in wheelchairs.
I was swiftly taken round the office and introduced to the team. They really were a lovely bunch and so welcoming, I was invited out for a pub lunch within minutes of being there!
My first stop was with marketing, my remit. They are currently focusing on their next campaign. An 8-mile walk around the bridges of London at the end of September. A family inclusive event aimed at getting people out and active in an environment fit for the wheelchair user. My task: help with raising awareness of the event and look through the media schedule. Having seen how other charities have achieved great success in London I adapted my knowledge and lent some suggestions to getting the campaign heard in the London area. I mocked up a press release and Elizabeth had a good old' chinwag about what they could do.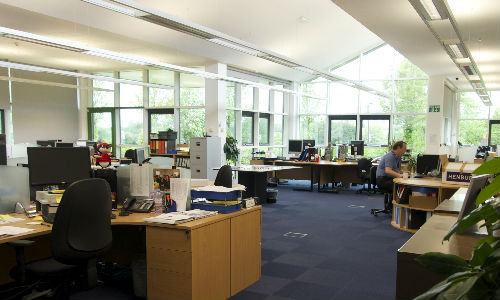 I then spent the afternoon with Helen going over event prep for the Awards Ceremony next week.
I headed back to my hotel, which luckily is opposite a lovely lake. With my spandex tightly around my legs I headed off for a cycle ride, I have to be in shape for my 50mile #HeroRide with Help for Heroes, no rest for the wicked!
On Tuesday I got to meet Dan. Dan is the campaigns manger at SIA. He suffered a spinal chord injury after falling from a wall on Holiday in Egypt. An innocent mistake by any account and as a result, is now faced with living a life bound by two wheels. But, instead of wallowing in self-pity, he used this to drive himself forward. Dan told me that he accepted his injury just days after loosing the ability to feel his legs. He knew this was his life and the sooner he understood that, the sooner he could start make a fresh start.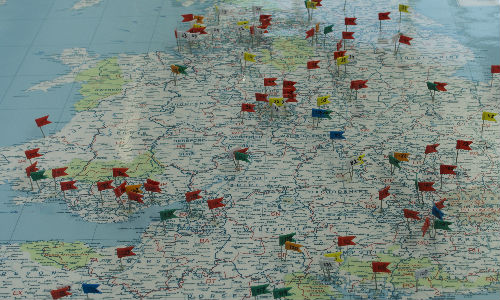 Now, he is a rare case. An individual who accepted his condition much sooner than most, that's for sure. But what he did with his acceptance, his honesty and his passion, was to use that for the greater good. He now campaigns in parliament to change the disability and equality laws for those who he has a direct common link to, their injury.
When you speak to people like Dan you cant help but feel inspired. It is that moral fibre, that passion, that integrity, which makes people like him, across the country, an inspiration to us all.
We ended up talking for a good hour and a half and had to curb out chatting to get some work done! He needed some help making the campaigns team a little more relatable and less 'scary' to the general public. Talking about parliament and equality law isn't exactly the 'sexiest' thing, but a vital and necessary part of the work that SIA do. Interestingly enough I came into the charity at a time of change. With their new CEO appointed on the day of my arrival and key changes in the way they talk about their brand, it was the perfect opportunity for me to suggest some little changes.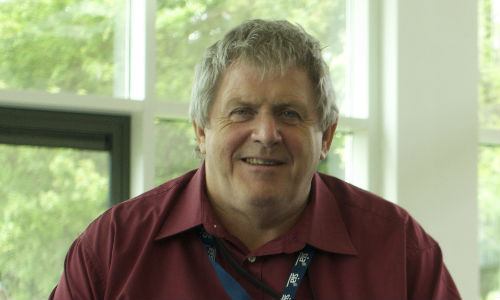 The rest of my week was spent working on promoting the charity. Helen, the communications and marketing officer at SIA has been hard at work planning the Spinal Injuries Association awards ceremony which celebrates some of the inspirational people across the UK who have suffered a spinal injury. It's pretty inspirational looking through the ceremony guide at all the nominees. From young Callum who is 8 years old and wants to be a wheelchair racer to Nikki who just got her masters from Oxford and regularly does inspirational talks to youngsters.
I must say it's been a pleasure working with SIA this week and I am looking forward to seeing all the winners fill my twitter feed at the awards ceremony in a week's time.
Next week I am with Fitzroy, a charity that cares for people with learning disabilities.